Past Masters


Compilation Information
Artist
The Beatles
Released
1988
Total Tracks
31
Genre
Rock
Past Masters is a two-volume compilation album set by The Beatles released in 1988 following the 1987 release of the band's original United Kingdom studio albums on CD. Past Masters collects tracks that were not released on studio albums, so that the band's entire catalogue could be available on CD. Past Masters contains every song commercially released by EMI from 1962 to 1970 that was not included on the12 original UK Beatles albums or the Magical Mystery Tour LP. The majority of the album consists of the A- and B-sides of the band's singles, including single versions of songs that appeared differently on albums. The full contents of the UK-only Long Tall Sally EP, two German language recordings, a song recorded for the American market and a track used on a charity compilation complete the collection.
Past Masters was initially released as two separate CDs on 7 March 1988, with a two-LP vinyl set combining both volumes following on 24 October 1988 in the United States and 10 November 1988 in the United Kingdom. The original CDs were included in 1988 The Beatles Box Set. A two-CD set of both volumes with two additional stereo tracks was released on 9 September 2009 as part of the Beatles Remastered project [1]. This release was included in The Beatles Stereo Box Set. In The Beatles in Mono box set, an album entitled Mono Masters took the place of Past Masters, containing a similar track list in original mono mixes. The track lists of the second disc of the two sets are different, reflecting the fact that later songs were mixed or released only in stereo.
This was the final Beatles album released as a vinyl record before the recording industry stopped manufacturing them in large quantities in favour of the compact disc format of prerecorded music. Subsequent new Beatles albums were released in the vinyl record format as limited editions.
Volume One
Edit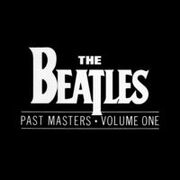 Volume Two
Edit
Community content is available under
CC-BY-SA
unless otherwise noted.