About Songpedia, The Music Wiki!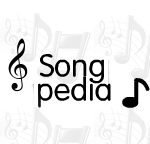 Songpedia was founded by Mvtech in June 19, 2010, a few days before his birthday, in which he named it the "Club Penguin-User Wiki". Due to copyright violations, it was made into a music wiki and renamed "Songpedia". On 2011, Wikia Staff merged Song Wiki and Songpedia, and Song Wiki was redirected to Songpedia. All of Songpedia are ran by kind people like you, and are maintained by the SP-Staff (which you can be too!). The Songpedia music database is mainly managed by the SP-Staff members: Nobody Cares, Redligot2009,, and Jeffwang16, with a SP-Helper, Finchelfanno1.
Community content is available under
CC-BY-SA
unless otherwise noted.