Welcome to Songpedia, $4!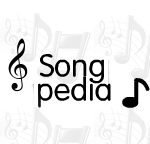 Hello! Welcome To Songpedia! We an online free encyclopedia about music. We hope you enjoy contributing to our site!
If you're new to Wiki sites then read this, and if you're new to Songpedia then read below.
Songpedia's song article layout is different from what you might have seen in other Wikia Wikis or other Songpedia articles. So we suggest you read Help:Songs page. If you're to lazy putting all of those in the page you're creating, then just click the song button at the top along with other buttons to make it easier for you to create pages, these buttons are called createplates.
You can participate in our daily tasks on our official To-Do List, the lists are divided in divisions and participants, statuses, and objectives are also included.
SP-Staff members are trusted users that are given special rights and extra buttons. You can become one of them once you work harder and get trusted by the community.
Please read Songpedia's very own Manual of Styles and Policies to avoid getting blocked.
$3
Community content is available under
CC-BY-SA
unless otherwise noted.